PASSION ART TATTOO CONVENTION VERONA
1. Edition / 4 and 5 March 2017 Pala Expo Fiera Verona

PASSION ART TATTOO CONVENTION BOLZANO 2017
5. Edition / 7 and 8 October 2017 – Congress Center Fiera Bolzano
The registration to the 1th and 5th edition of the Passion Art Tattoo Convention is now open,
the tattoo event that puts at the heart the artistic value of the tattoo.
New in
Verona
in spring and consolidated in
Bolzano
in autumn,
two events dedicated to the art of tattooing, the artistic talents and the tattoo professionals.
Passion Art is a new generation and quality Tattoo Convention, a meeting point between
professional tattoo artists
and a great audience of visitors, who increasingly requires this art.
The Contests will grant the
Passion Art Tattoo Award,
judged by a jury of qualified experts.
Your artistic style interests us!
For more information about the participation sign up at the link
"Info Participation"
.
2016
---
PHOTO GALLERY PASSION ART TATTOO CONVENTION 2016
---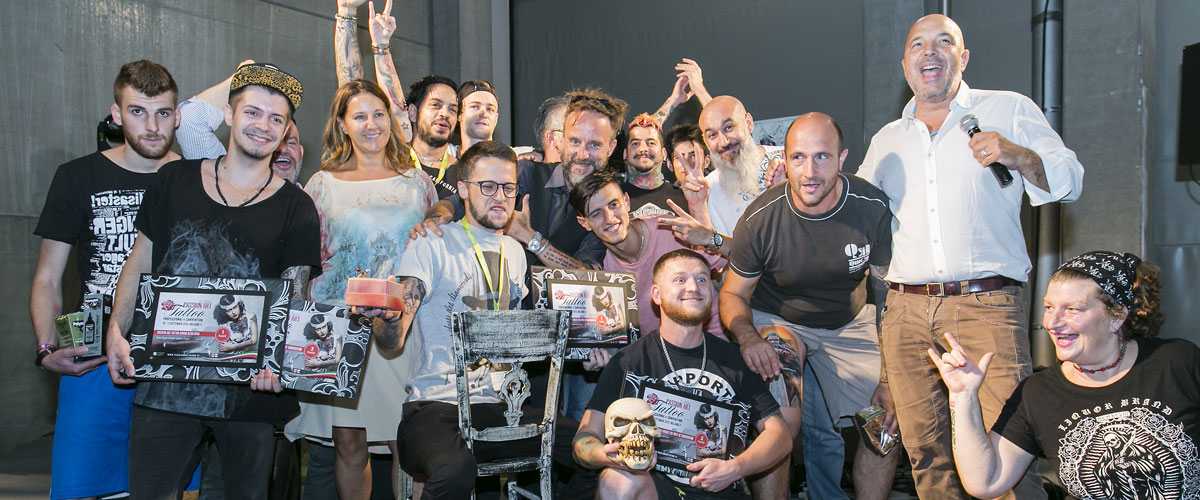 Emozionanti i contest tra gli Artisti Tatuatori presenti alla convention, tante le opere in gara tutte di altissimo livello.
Ringraziamo tutti gli artisti che hanno lavorato incessantemente per presentare i loro splendidi lavori.


Clicca qui
per andare alla lista dei vincitori dei Passion Art Tattoo Award 2016:
---
Registrati gratuitamente sul nostro sito web per la riduzione sul ticket di ingresso.

---